Welcome to Spain ~ ¡Bienvenidos a España!
Spain is located in southwestern Europe and has a population of 46 million. It is a member of the European Union and is a democracy under a constitutional monarchy. Madrid, its capital, has a population of 3.2 million.


Spain is well-known for its music and dance, particularly flamenco and classical guitar, which have heavy arabic influence.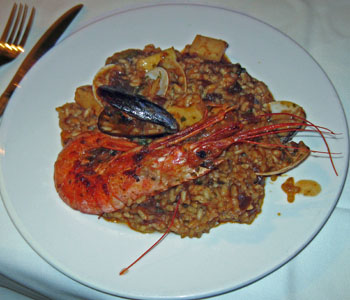 Paella (pie-ay-yah), a popular dish prepared in Spain, is traditionally made with rice (sometimes noodles) with seafood or meat and vegetables.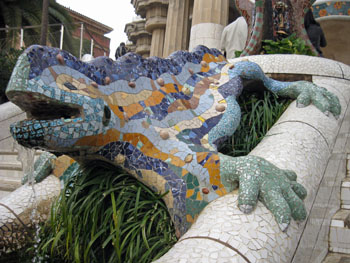 The mosaic sculpture above,by Antonio Gaudí, is located in Parc Guell, Barcelona. Many well-known artists from Spain include Picasso, Velázquez, Miró, and Dalí.