This week we started our work in Road to the Code!
The students have worked very hard to decode (or sound out)the words of the week: up, at, mat, pat, pup, tap.
The students in room 121 have also been working very hard! These students have been working on identifying the letter "t". We colored the picture, and even said a silly song to go with it: Two Teens Talking, Telephone...What else begins with T?
Can you think of anything?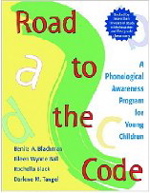 Road to the Code by Blachman, Ball, Black, and Tangel.
Copyright 2000, Paul H. Brookes Publishing Co.: Baltimore, MD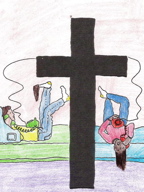 Large Sound Card for the letter "t" from:
Road to the Code by Blachman, Ball, Black, and Tangel.
Copyright 2000, Paul H. Brookes Publishing Co.: Baltimore, MD